Bookstore News
October 2, 2020
Store Information and Changes for Fall 2020

As the start of the Fall 2020 semester beings to wind down, we would like to update you on some changes that are going to be happening to the store. Due to the limited amount of staff and students on the Truax Campus, our hours have changed for the Fall Semester. These changes may change as the semester goes on based on state regulations. If that happens, we will keep you updated as changes are made. As always, you can email us: [email protected] with any questions you have!
The Truax Bookstore will now be open from 8 am to 3 pm Monday-Friday from now until December 18th. When we say "Open", it will look a little different this semester. When you come to the campus, you will need to complete a Covid-19 questionnaire. You will not be able to come into the store itself, but employees will be able to come help you at the front of the store. All of our items are available for purchase with a limited amount of food and drink items. You are also able to order items you would have found in our store, on our online Bookstore! All our items available for purchase are listed under the "Shop" tab on this website. If you are looking for something and can't seem to find it, please reach out to us and we will try to help you to the best of our ability.
The Bookstore staff would also like to thank our customers who have been so understanding of the circumstances we faced at the start of this unprecedented Fall Semester. The picture you see is the room that we had placed the orders to be picked up at the Truax Campus since all the orders didn't fit in our store. The picture only displays about half of the amount of orders that were picked and packaged. We strive to make the ordering of textbooks and other materials as easily as possible. We have already started working on a process to make the Spring semester start easier for everyone involved.
We would also like to give a huge thank you to all the staff that worked endlessly during the start of this Fall 2020 semester. This semester start was unlike anything we have ever experienced as a Bookstore staff. Hundreds of hours were put into creating a safe environment for staff, adding more processing stations for web orders, packaging all online orders, receiving textbooks, and assisting students in ordering their materials. Our team worked very hard to give you the best service as possible. We are extremely lucky to have the team we do! We would also like to thank all the other departments who have helped us during the semester start. A huge thank you to the Cafeteria staff at the Truax Campus and our Casual (seasonal) employee staff. Without their help, the process wouldn't have been as successful as it was. Please keep checking our website for updates and we hope you have a great Fall Semester!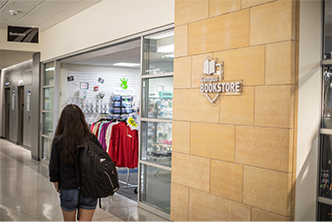 July 20, 2020
The Madison College Bookstore and Textbook Rental teams are excited to roll out the redesign of our website. The redesign has been in the works for some time, and we are grateful that we can launch a more accessible site during the pandemic.
Read More
Text Book Rentals
Search for Materials
Our rental program an provide most core textbooks to students at no additional charge. Exceptions are one-time use items, such as workbooks, lab manuals, most access codes, and most books under $20.00.
Learn more about our rental program