Important Information
Spring Textbook Ordering
will become available on December 5th.
Click here to learn how to order textbooks
Fall 2023

Rental books are

due December 22nd

, because the building will now be closed please return your books before the 22nd.
Looking to pickup your books at the Truax Bookstore? Just come into the Truax Bookstore during open hours. The online option is not available for the Truax location. See our shipping page for additional information.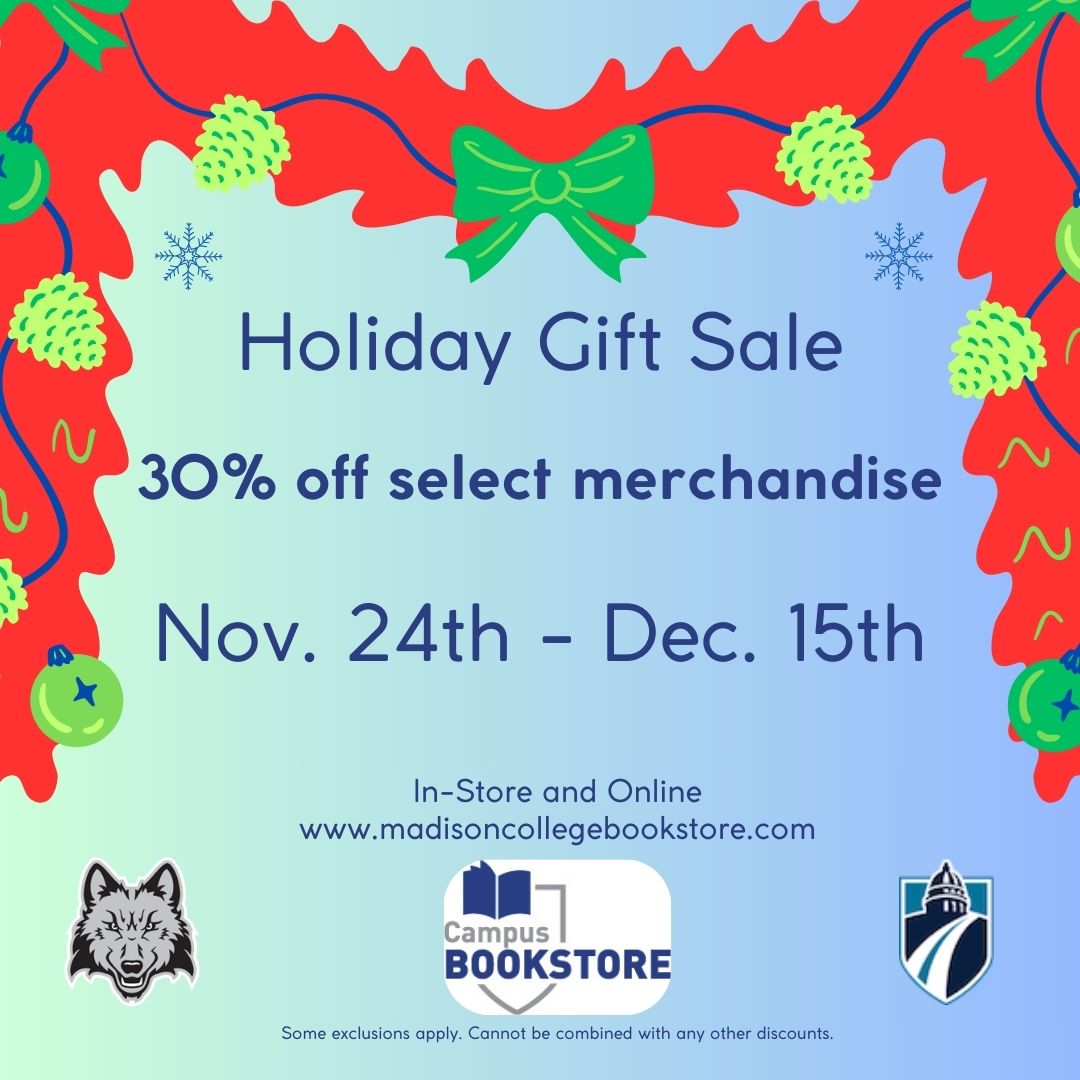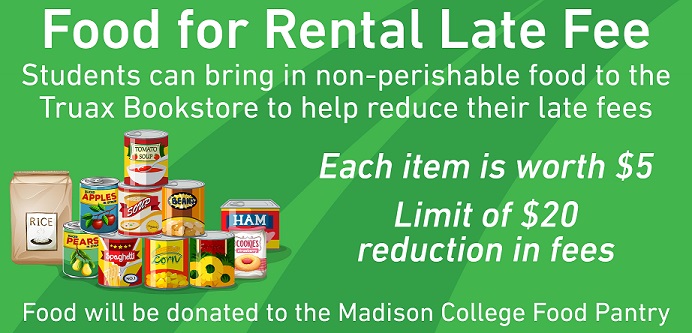 Text Book Rentals
Search for Materials
Our rental program can provide most core textbooks to students at no additional charge. Exceptions are one-time use items, such as workbooks, lab manuals, most access codes, and most books under $20.00.
Learn more about our rental program
Customer Survey

To take our customer survey click here